Red Sea
Documentary Film Days
08-25 June 2023

Hayy Cinema, Jeddah

In today's entertainment industry, actors are not divided by the medium in which they perform. It has become increasingly common to see theatre, cinema, and TV actors crossing over into each other's domains. While the mediums of theatre, cinema, and TV differ greatly in terms of their physicality and the scale of audience they cater to, one aspect that unites these mediums is their ability to evoke emotions in their viewers. Theater, cinema, and television are all arts forms involving actors that reflect on our lives, society and existence. The stories of suffering protagonists and character journeys explore strong emotions from hellish sadness to heavenly happiness, impact not only the characters on screen but also the lives of the viewers, and as we shall see, inspire directors.
Through the six selected documentaries, we are confronted with different directorial visions looking at how theatre, cinema and television affect the auteurs' lives and those around them.
This impact can be felt whether it's through the search for a lost film, the memory of a father who worked in the theatre, actors who find themselves while performing the tragedy of Iphigenia, or of a poet harassed because of his performance, of a collector in Arabia trying to restore a bygone era or simply the memory of television images.
The documentarians take their cameras and search into the past in order to find an identity or a memory that will make the present more bearable and understandable. And so, the archive material found in these works takes on another dimension, becoming modern, speaking to today's lives, contributing to the reconstitution of memory with exemplary liveliness, making sense of today by looking into yesterday.
A casting call brings together nine young Syrian women, whose ages range between 20 and 27 years old, and who have recently settled in Germany. They were chosen among several others to perform for the first time on stage, in a contemporary adaptation of the Greek tragedy Iphigenia, by Euripides, in the vein of what is known as "documentary theatre".
Based on the weaving intersections between the destiny of Iphigenia and each of their own lived experience, the performance is created during intensive workshops and rehearsals with the director, Omar Abu Saada, playwright, Mohamad Al Attar, and each of these young women.
Once on stage they will discover that the reason they left Syria wasn't only the war.
Observing the process of the performance's creation, the film follows the intimate experience of the young women in the cast, with a focus on six (Zeina, Alaa, Diana, Leila, Sajida and Bayan) as they project themselves into Iphigenia, plumbing their relationships to the fatherland they left behind and patriotism, their own father and patriarchy, the challenges of making their lives anew in Germany and the crucible of coming into their own.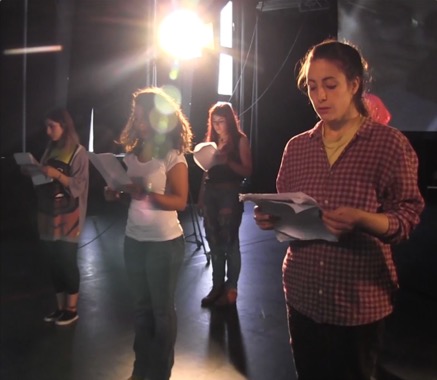 Director: Reem Alghazzi
Producer: Ramzy Haddad
Country: Syria
In 1953, Mamadou Touré directed "Mouramani". This film is the first made by a black African francophone. But it remains a mystery.
Everyone has heard of it, but no one has seen it. No one knows where to find a copy if one even exists. "The cemetery of cinema" is the search for that film.
I will play a fictional filmmaker, camera in-hand, in search of "Mouramani". Along my journey, I will try to uncover what has happened to the filmmakers, the films, and the movie theaters of his nation, once a pioneer in African cinema. I will traverse Guinea from east to west, north to south, turning my camera to face History.
I will travel to France, to the Cinémathèque Française, to the Institut Français, to the archives… demanding "Mouramani"'s return. But is the film even there?
If the ending is a happy one, I will return with the film in hand, to show it in the one movie theater that still stands in Conakry. If I come up empty handed, so be it—I'll shoot my own version of "Mouramani".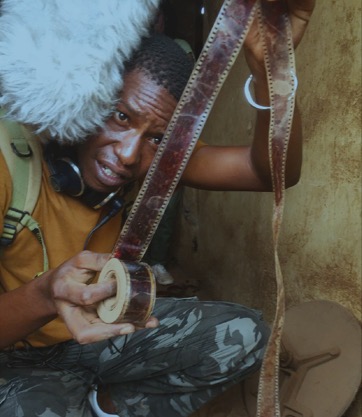 Director: Thierno Soleymane Diallo
Producer: Maud Martin
Country: Guinea/France
"Mohsen Of Iraq" rescues the memory of the theater director Mohsen Yasin, through the feelings of his daughter, who was raised in Latin America. With a fragmented correspondence, set apart by violent events, they meet each other in different countries. There is a thread of time and also an emotional thread, with hopes, desires, love between a father and daughter, through historical, political, social events; life events, just like that.
Iraqi theater director Mohsen Sadoon Yasin has spent much of his life in involuntary exile. His daughter, Ishtar Yasin Gutiérrez, has constructed a loving film portrait of her father, and an elegy for a homeland to which they can never return—partly because it has changed so much, and partly because it was perhaps always more a concept than a reality.
The filmmaker tracks her father's global travels using family photographs, theatre posters and newspaper clippings, as well as sound recordings and extracts from letters they sent to one another, with stamps from Costa Rica, Chile, and Denmark. And she films her father in the here and now, capturing his face, his hand, his stories.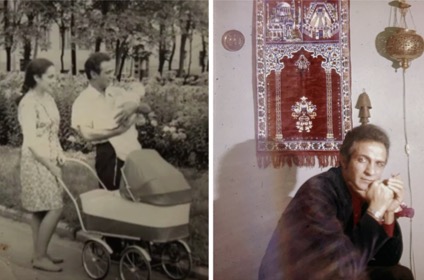 Director: Ishtar Yasin
Producer(s): Hala Lotfy, Omeed Khalid, Ishtar Yasin
Country: Iraq
It has taken more than three decades, but there is finally a documentary of the 1991 first Gulf war that provides an intense look at the emotional and mental cost of that conflict.
The film shows 13 stories mixed with old songs and flashback nostalgic images. The film also brings memories and tends to involve complex emotions and childhood's good old days.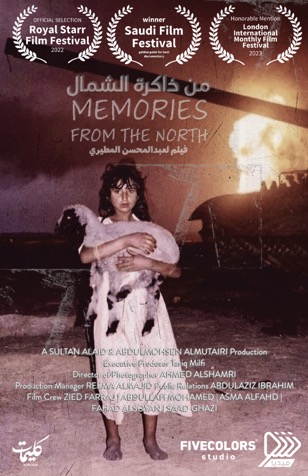 Director: Abdulmohsen Almutairi
Country: Saudi Arabia
The King's Poem is a documentary produced by Thmanyah Company for Publishing and Distribution. It features the story of a young Saudi poet who receives the prestigious titleThe Prince of Poets (Amir Al-Shu'ara) and nominated later to recite a welcome poem before King Salman. However, one word would render this festive evening into a nightmare. Haydar Al-Abdullah and his poem gained sudden fame on Twitter after that evening. For six years now, the timeline is still haunted with tweets and video clips ridiculing his choice of the word Suknana.
For the first time, we get to hear the story from the poet's perspective. We go back to his childhood, his relationship with both the city of Al-Ahsa and the poet Jassim As-Sahih, then winning the titles of Okaz Youth Poet and The Prince of Poets. We go behind the scenes of the infamous evening in 2016, and the advice he received from the Prince of Al-Sharqiyyah Province, when the latter listened to the poem recital days before the ceremony. Finally, the poet opens about the effect of the collective ridicule attack on him, and on his family and relatives.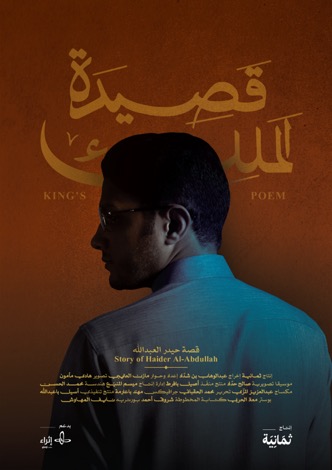 Director: Abdulwahab Bin Shaddad
Country: Saudi Arabia
As a film and audio junkie whose home has been converted to a dedicated shrine to cinema revels in the tales of his equipment to a documentary film crew, we find ourselves transported through a wormhole where a gang of pre-teen kids are sent on a psychedelic mission to save humanity all while under the influence of a spell put forth by a coven of witches.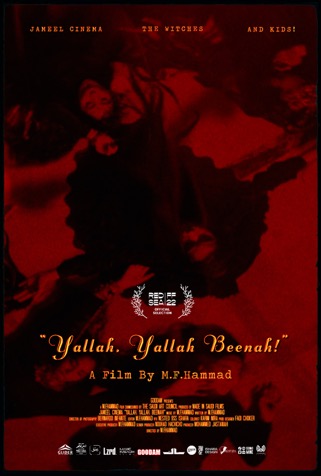 Director: Mohammed Hammad
Country: Saudi Arabia
1.Ramzy Haddad
2.Thierno Soleymane Diallo
3.Hala Lotfy
4.Abdulmohsen Almutairi
5.Abdulwahab Bin Shaddad
6.Mohammed Hammad
The Way We See Us: The directors and producers on the panel discuss how they project themselves into plays, family and social memories to reveal intimate personal stories that touch upon universal concerns round our identity and our personal and collective  memory. This also shows how the filmmakers relate to each other and those around them to create stories that touch everyone.
Speakers:
Abdulmohsin Almutairi
(Director Memories from the North)
Abdulwahab Bin Shaddad
Director The King's Poem
Hala Lotfy
Producer My Lost Country