The Red Sea 360° offers four days of thrilling and relevant talks on the Entertainment Industry, Finance and Innovation.
Festival attendees will be able to join 13 sessions covering various topics such as Sales & Distribution, International Co-Productions, Opportunities in the Arab Region, Incentives & Tax Rebates, Funding & Investing in Content, Storytelling in the Metaverse, Streaming, Music, Episodic Content and more; including also 2 exclusive masterclasses proposed by Netflix.
More than 50 elite panelists from the Arab Region, Africa, Asia, Europe and North America will join the talks to share their knowledge and perspectives from around the world.
PANEL | Sales & Distribution: The Ever-Evolving Landscape
In this panel we are joined by a diverse group of Sales and Distribution Executives from around the world. We will be hearing their perspectives on how to stay current in this evolving Sales and Distribution landscape including: what new structures are appearing that are getting movies made; how to keep your film distribution strategy competitive in the current Arab and international market and the massive presence of streaming platforms; how to address the challenge of getting people back into theaters; and what content is drawing the most funding in both the independent and studio markets?
Faisal Baltyuor - Chief Executive Officer at Muvi Studios and Cinewaves Films (KSA)
Faisal Baltyuor has been a film Producer since 2004. He is currently the CEO of Muvi Studios, the production arm of the biggest cinema chains in Saudi Arabia (Muvi Cinemas). Faisal also founded and is still acting CEO of CineWaves films, one of the fastest growing distribution companies in Saudi Arabia.
Gianluca Chakra - Chief Executive Officer at Front Row Filmed Entertainment (UAE)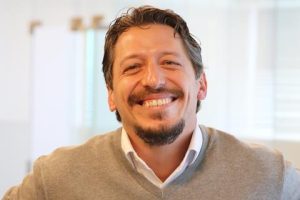 Gianluca has acquired over 1,600 films that were distributed in the UAE and across the Middle East and North Africa, becoming one of the biggest distributors in the region with one of the largest catalogs for any distributor. Gianluca not only distributed films in cinemas, became a leader in the Home Video Distribution and pioneered the VOD business in the region, he now turned part of his business in production by founding the development and production entity Front Row Productions, joint venturing with international sales agent Rocket Science.[/caption]
Toni El Messih - Managing Director at Majid Al Futtaim Cinemas (MENA)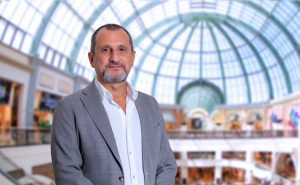 Toni El Massih is Managing Director of VOX Cinemas, the largest exhibitor in the MENA region with more than 600 screens across eight markets. In his current role, he is focused on Majid Al Futtaim's expanding interests in content production, film acquisition and distribution, theatrical programming and alternative content. His team has enjoyed great success with the movies they have distributed such as Al Kameen (The Ambush), which became the most successful Arabic-language movie ever in the UAE and 3amohom, which had the biggest box office opening ever for an Arabic movie in Saudi Arabia. Toni is a key driver of Majid Al Futtaim's content production goals, with a particular focus on boosting regional film production. He is dedicated to realizing VOX Cinemas' ambitions to develop 25 Arabic movies in the next five years, with a steady pipeline of movies in the works.
Maroun Najm - Co-Founder & Chief Operating Officer at Cinemoz (Lebanon)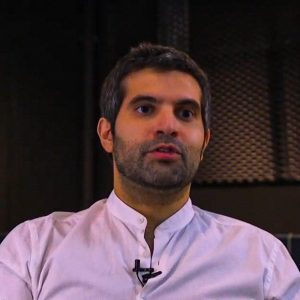 Maroun NAJM is the co-founder and COO of Cinemoz, the fastest growing Video On Demand service for and from the Arab World. With a strong background in technology, Maroun is responsible for Products and Partnerships, scaling and expanding Cinemoz's reach and distribution to ever more devices, platforms and networks. 
Danny Perkins - Chief Executive Officer at Elysian Film Group (UK)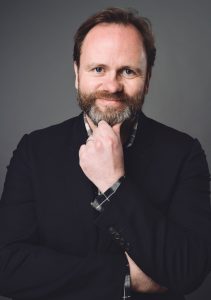 Co-founded UK indie Optimum Releasing in 1999, which was acquired by Studiocanal in 2006. He assumed the role of UK CEO for the company in 2010 and departed in 2018 to form new venture Elysian Film Group. Throughout his career, Perkins has overseen the production and distribution of critical and box office hits such as Tinker Tailor Soldier Spy, Paddington 1 & 2, Legend and the Shaun The Sheep Movie.
Alex Ritman (The Hollywood Reporter)

Alex Ritman has been at The Hollywood Reporter for the last 8 years, covering both the UK and Middle East film and TV industries, alongside various film festivals and markets. Prior to that he was the main film writer for The National newspaper in the UAE and was a regular at the Dubai Film Festival. 
PANEL | Script To Screen: How To Make High Quality Content In A Rapidly Changing Media Ecosystem; The Need To Diversify Content Genres And Platforms.
Script To Screen: How To Make High Quality Content In A Rapidly Changing Media Ecosystem; The Need To Diversify Content Genres And Platforms.
We are living in a media generation where content options are endless, and sometimes it can be overwhelming. How do you ensure your project stands out, how can you maintain control over your project and script, and how do you really take a film's script to the big (or small) screen? This panel will examine how to navigate this rapidly changing media ecosystem, the necessity of remaining flexible and explorative across narratives and genres, how to figure out which platform might be the best for your project, the decisive role of post-production in the life of your project and how storytelling remains the most important tool in your arsenal.
Clay Epstein - President of Film Mode Entertainment (USA)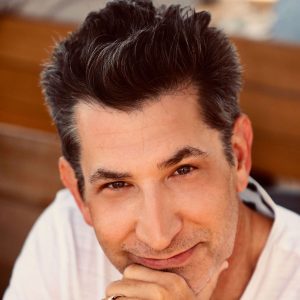 Clay Epstein is the owner of Film Mode Entertainment, a marketing and distribution entity for feature films. Successes include Breach starring Bruce Willis, As They Made Us, starring Dustin Hoffman, and Crypto starring Kurt Russel. Clay is the Chairman of Independent Film and Television Alliance, and belongs to Producers Guild. 
Laurent Fumeron - CEO at Lux Studio / Producer at The Project (France)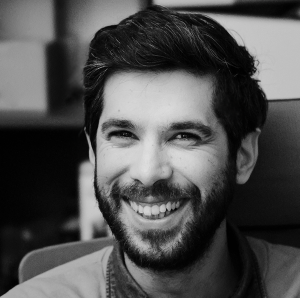 Producer at The Project (Errementari, The Sonata, Knuckledust, A Perfect Enemy). CEO of the post-production studio LUX (Kompromat, Falcon Lake, Presencias,The Three Musketeers,The Substance).
David Grumbach - Chief Executive Officer at BAC Films and Producer, Distributor/Sales Agent (France)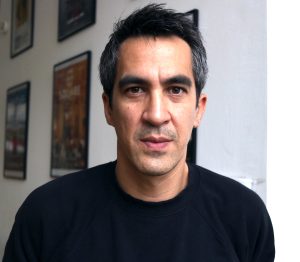 David Grumbach is an entrepreneur and veteran film producer with over 15 years' experience specializing in European co-productions and distribution. He owns BAC Films since 2013, one of the leading French sales agents, financiers, & distributors which has won 10 prestigious Palme d'Or awards from the Cannes Film Festival. He is financing as producer or distributor or sales agent around 12 films per year. 
Tamsin Ranger - Managing Director, Majid Al Futtaim Cinemas (KSA)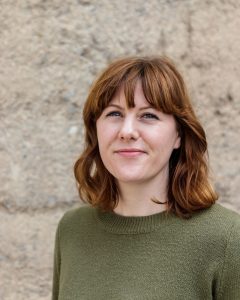 Tamsin joined Big World Cinema in 2011, managing award-winning productions and the distribution of films across Africa in over 20 countries. She is Head of Production, producing independent features, documentaries, and television series, which have screened at Sundance, Berlinale, Cannes, Venice, Toronto and IDFA and over 100 other festivals. 
Martin Dale - Correspondent with Variety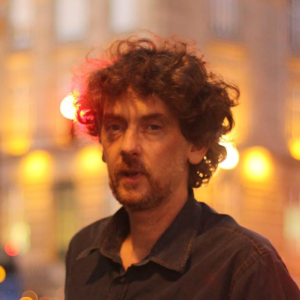 Martin Dale is a correspondent with Variety, covering stories on Portugal, Spain, France, Morocco, Brazil and Central America. Professor in Audiovisual studies at the University of Minho, Portugal, he has produced various documentaries and has worked as an expert for the European Commission on the Horizon 2020 program.
KEYNOTE | A Special Presentation by Michael Uslan The Man Who Changed The Landscape Of The Comic Book Genre As We Know It
How can a kid in his 20's raise money privately and buy rights to Batman from DC Comics? Motivated by passion, fueled by commitment, surviving by perseverance, Michael Uslan takes us on his 10 year journey, best described as a "human endurance contest" to bring a dark and serious Batman to the Silver Screen, forever changing Hollywood and the world culture's perception of super-heroes. Uslan's memoir, "The Boy Who Loved Batman", is now being turned into a Broadway play by the Nederlander Organization of New York.
Michael Uslan - President at Branded Entertainment, LLC (USA)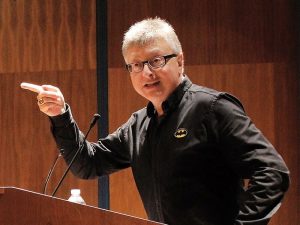 Michael E. Uslan is the Originator and Executive Producer of the Batman movie franchise from 1989's Batman through the upcoming Joker: Folie à Deux and the sequel to The Batman. His memoir, The Boy Who Loved Batman, is being produced as a Broadway play by the Nederlander Organization of New York. 
IN CONVERSATION WITH Music | The Soundtrack Of Our Lives: Storytelling Across Multiple Platforms
A conversation with 18 Latin Grammy-Award Winner Sergio George (In the Heights, Marc Anthony, Jennifer Lopez, Celia Cruz) and Suad Bushnaq (Hanging Gardens, Night, Jasmine Road) who was described by Hans Zimmer as "an incredible artist".
The music from our favorite films can stay with us forever. When we hear the soundtrack from films like Star Wars, Rocky, Jaws, Lawrence of Arabia… we are immediately taken back to the first time we watched these classics. Join these two immensely accomplished music composers as they unpack what it is like to create that memorable and signature sound for film; taking the creative process from development through to the end, and how they found inspiration for the different projects in their repertoire. Music transcends language, culture, geography and connects film audiences on a global scale. We are thrilled to be joined by these acclaimed artists to hear their insight into storytelling across multiple platforms, and the collaborative process of bringing these sounds to life.
Suad Bushnaq - Multi Award-Winning Film Music Composer (Jordan / Canada)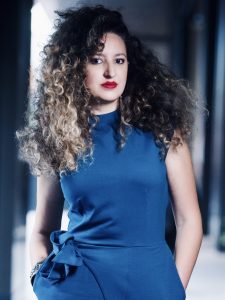 Hailed as an ''incredible artist'' by the legendary Hans Zimmer, Suad Bushnaq is a Hollywood Music in Media Award winning film composer with 47 film credits to date. She was competitively selected for the Festival de Cannes Spot the Composer programme & was recently nominated for a Canadian Screen Award (Canada's equivalent to a BAFTA).  
Sergio George - Multi-Grammy Winning Music Producer, Composer & Owner of NuAmerica LLC, (USA)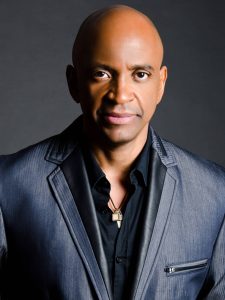 Sergio George can be described as one the "nice guys" in Latin Music. He continues to be a huge influence. Spanning a career over 40 years, he has produced for Marc Anthony, Jennifer Lopez, Celia Cruz, Thalia to name a few, with 18 Latin Grammys to his name.
Angel De Leon - Award Winning Recording Artist, Writer and TV Host (USA)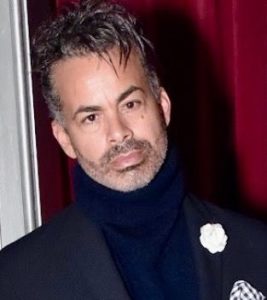 Angel De León Award Winning Recording Artist, Songwriter and TV Host Angel worked and traveled the world with Grammy Award Winning C+C Music Factory, as a member of music group,Trilogy. He Co-Created the TV Show, Mi Gente/My People that promoted positive images of Latinos in the worlds of film, music, and sports; his guests included Jennifer Lopez, Marc Anthony and Ricky Martin. His latest project Angel in the City debuted @ the HBO NY Latino Film Festival.
PANEL | International Co-Production Strategies For Independent And Commercial Projects.
Discussing the Relationships between Arab Countries, the US, and the European Union
There is an upward trend in International Co-Production that can provide significant benefits when creating Film and TV all around the world. How do you find the right strategic partners for these co-productions and how can you be sure that working together will actually be beneficial for both. This panel will bring perspectives from the US, EU, and the Arab Region who will work together to provide attendees with insight into the best strategies to move ahead with co-productions and the importance of them in an industry that is expanding borders every day.
George Christopoulos - Founding Partner & Agent at Oticons Talent Agency (Greece)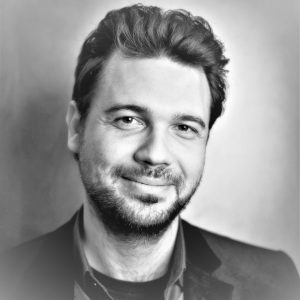 George Christopoulos, a passionate aficionado of film music from a young age, founded OTICONS talent agency in 2010 and has been representing a stellar ensemble of film & media composers since then. Among his clients are the celebrated composers Shigeru Umebayashi (In the Mood for Love), Yann Tiersen (Amelie), Johnny Klimek (Cloud Atlas), Jean-michel Bernard (Be Kind Rewind), Tuomas Kantelinen (Mongol), the legendary female composer Miriam Cutler (RGB, A Plastic Ocean) and one of the most in-demand young female composers, Kid Moxie (Orion Pictures logo music).
Mohamed Hefzy - Producer and Founder of Film Clinic (Egypt)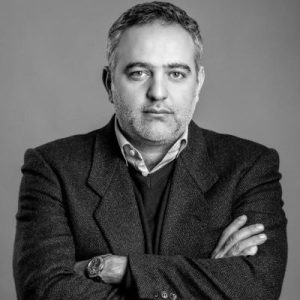 Mohamed Hefzy is one of the leading film producers in the Middle East and Africa. An award-winning Egyptian screenwriter and producer who has written, produced, and co-produced nearly 30 feature films in Egypt, the US, the UK, and the Arab world. In 2013, Screen International named him as the only Arab among 30 future leaders in film production. 
David M. Uslan - Producer, Publisher, & Media Consultant (USA)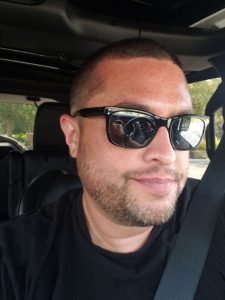 David M. Uslan is a producer, publisher, and media consultant focused on the content industry and building global franchises. Uslan's partnerships include a vast array of domestic and international film studios, publishing houses, and gaming companies, as well as covering all areas of licensing. For over a decade, the top markets David has been focusing on include North America, Asia, and the MENA region. 
Livia Van Der Staay- Business Development at Wild Bunch International (France)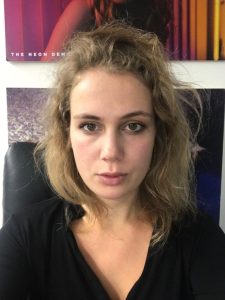 Livia Van Der Staay graduated from the Political Science Institute of Lyon with a Master's degree in International Cultural Exchanges in 2017. Prior to graduating, she interned at Eurimages, the European fund for Cinema of the Council of Europe, and at Wild Bunch as a Festival and Sales assistant. She was hired in 2018 as an executive assistant to Vincent Maraval on Wild Bunch and Mad River Pictures. Livia is now in charge of the catalog and Wild Bunch International's affiliates in production and sales. 
Natan Bogin - Founder, President & CEO Hutzpah Co (USA)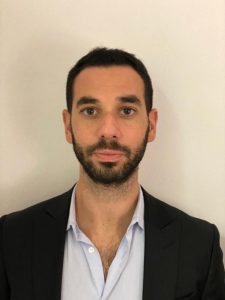 Natan joined CAA in 2013 where he became a Talent and Film Finance Agent. In January 2020 he started Hutzpah Media Partners - a hybrid of a Production Company and Consulting Firm specializing in packaging and selling international productions as well as Advising & Consulting International Production Companies, Financiers, and various Foreign Government Entities.
PANEL | A Region Full Of Opportunities
Discussing The Positive Impact And Opportunities In The Arab Region, And How To Build Your Team: Including Casting, Location, Crew, Funds, Commissions and More
There are countless prospects right here in the Arab Region, which is full of Talent, Passion and Potential. But how do you ensure you build your team successfully to take your project to the next level? This panel will focus on how to make the most out of these local opportunities, despite the challenges; how to find the best talents (cast and crew), location, support, financing, sales agents and more, as well as other avenues to consider while working here. The Region has a lot to give to creatives and learning how to successfully utilize what is on your doorstep is the first step.
Wayne Borg - Managing Director Media Industries, Entertainment and Culture at NEOM (KSA)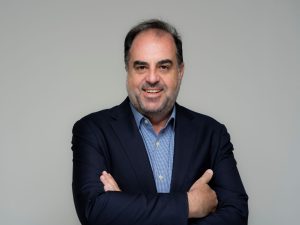 Wayne Borg is an accomplished international executive with an unparalleled 20-plus years of experience in leadership roles in the media and creative industries. He has led key divisions of major iconic international media and entertainment businesses and driven broad-brush strategic and policy initiatives for government in the media, cultural and creative industries sectors.
George David - Production and Talent Development Consultant (Jordan)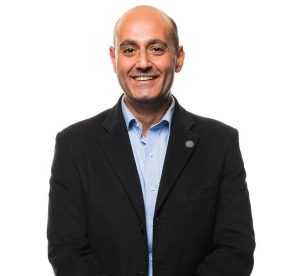 George David is a seasoned film and television consultant, focusing on production, public policy, talent development, PR and international film commissions. With over twenty-six years of experience in the entertainment business, David is currently consulting on public and private sector initiatives in the MENA region, Asia, US, and Europe.
Charlene Deleon-Jones - Executive Director at Film Al Ula (KSA)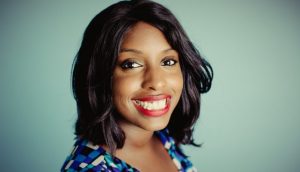 Charlene Deleon-Jones is responsible for guiding and scaling the Royal Commission for AlUla (RCU)'s film agency, Film AlUla. A graduate of Cambridge University's political sciences faculty, Charlene's responsibilities include driving the strategy to build a sustainable film ecosystem and positioning AlUla as a global film destination.
Jennifer Haddad - Film & Casting Producer (Lebanon)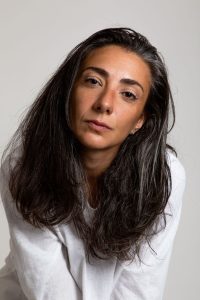 Jennifer Haddad completed her film studies specializing in documentary filmmaking. For several years, she worked as producer for the MENA region with the Jay Walter Thompson advertising agency. She worked on many film productions and won "Best Casting Director" at the Lebanese Film Awards for Nadine Labaki's feature film Capernaum. Since then, she has been working on films and series within the MENA region.
Rula Nasser - Founder & Producer at The Imaginarium Films (Jordan)

An Independent Jordanian producer, Rula started with the BBC and Discovery Channel projects in the Middle East. She joined the Royal Film Commission in 2005 to develop the Filmmaker's Support Program. In 2011, she established The Imaginarium Films, which focuses on discovering talents and with an aim to create original audio-visual content. Over the years, The Imaginarium Films developed, produced & line produced many award-winning independent genuine films locally and internationally, and teamed up with many European and regional producers around the world.
Lynn Tehini - Journalist (Lebanon / France)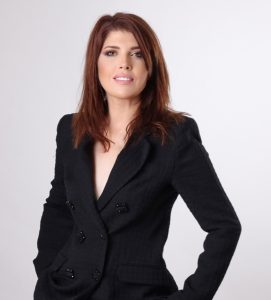 An accomplished cultural advisor and a journalist with more than 15 years of experience in the field, Lynn Tehini Kassatly has proved herself a reference in combining media and culture through innovative and enriching projects. Her journey spans across different formats and platforms: from creating, producing, hosting radio or TV shows or digital platforms, taking part in talks and conferences in Europe and the Middle east to collaborating as an expert in the cultural field. 
MASTERCLASS | Post-Production at Netflix: A Case Study On Editing And The Power of Sound And Music In Film
Telling the story is the most challenging aspect of post-production. This masterclass will be guided by post-production specialists at Netflix who will offer universal tips on efficiently implementing post-production for any series or film. It will focus on some powerful case studies from international titles that Karim Boutros Ghali has worked on in France and in the Middle East and North Africa. It also aims to illustrate the power of storytelling in the post-production phase – showing the various steps and some of the pitfalls to look out for.
Karim Boutros Ghali - Manager, Post Production - Arabic Originals at Netflix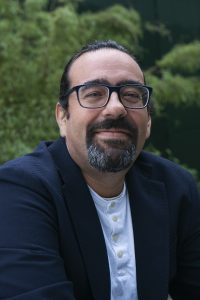 Karim has been in the industry for over 20 years, working in the Middle East and Scandinavia before settling in France for 15 years. He founded and ran a Post-Production consulting and supervision company in France for 10 years supporting numerous award-winning films. Karim has been actively involved in this arena as a consultant and mentor for several funding forums and is currently focusing on supporting regional vendors, helping uplift the Post Production landscape. 
Christelle Zeinoun - Coordinator, Post Production - Arabic Originals at Netflix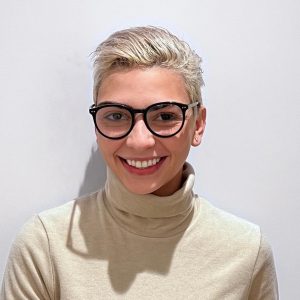 Christelle is a seasoned film industry professional with over 10 years of multi-market experience working between Los Angeles and the Middle East. Relocating from Beirut, Lebanon to Los Angeles, USA in 2012 allowed Christelle to invest further in her career both academically and professionally. Christelle got a degree in film production at UCLA which led to her employment as a post-production supervisor on multiple big productions in Los Angeles. Among these titles are I Think You Should Leave; Somebody Somewhere; We Crashed. In 2021, Christelle moved to Amsterdam, The Netherlands where she was hired by the Netflix EMEA headquarters as Post Production Coordinator for the Middle East Region. 
PANEL | The Business Of Investing, Funding And Financing Into Content
Let's get down to business; investing, funding, and financing into content can be a lot to unpack, but our group of elite panelists will help to make sense of it. Attendees will be able to learn about how others successfully invested in content, provide tips regarding funding and financing approaches that will get you the best results and what to lookout for as the market continues to change and evolve. This session is a great finance overview for everyone who is curious about the business side of content, and what trends to look out for.
Bader Al Zahrani - Managing Partner at TwoAtoms (KSA / UK)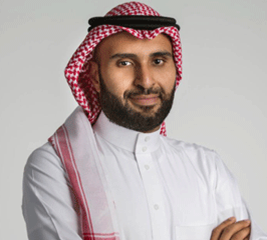 Bader is a Managing Partner in TwoAtoms Capital, a London-based TMT-focused financial and strategic management advisory focusing on mid-market enterprises. He brings more than 18 years of in-depth experience as a CEO and senior executive in the public sector, culture, venture capital and technology. He significantly contributed to the film industry by leading the cinema relaunch program in Saudi Arabia. Bader holds an MBA from London Business School.
Siddharth Roy Kapur - Founder and Managing Director at Roy Kapur Films (India)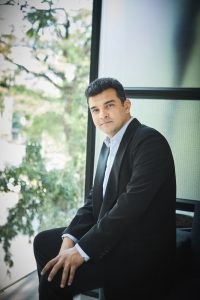 Siddharth Roy Kapur is Founder and Managing Director of Roy Kapur Films. He is former Managing Director of The Walt Disney Company India and former President of the Producers Guild of India. Siddharth has produced some of the highest grossing Indian films of all time, and has featured on Variety's annual list of Top 500 Most Influential People in Global Entertainment for the last five consecutive years.
Stephen Kovach - Partner and Chief Operating Officer at Vine Alternative Investments (USA)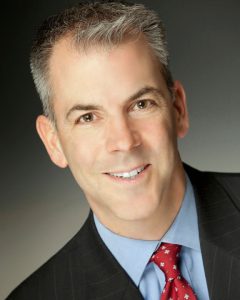 Stephen Kovach is a founding partner of Vine Alternative Investments, a PE firm investing in the media and entertainment industry. Mr. Kovach manages Vine's key financial and entertainment industry relationships and leads business development. He is a member of the CFA Institute and a board member of Village Roadshow Entertainment Group. 
Vincent Maraval - President at Wild Bunch International (France)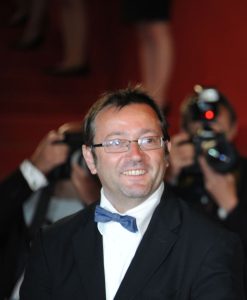 Vincent Maraval joined the international sales team of StudioCanal in 1996 after working several years for the French studio UGC. In 2002, he co-founded Wild Bunch where he produced and executive produced over 50 feature films including City of God (Fernando Meirelles), The Wrestler (Darren Aronofsky), Wind River (Taylor Sheridan) and Palme d'Or winner Blue is the Warmest Color (Abdellatif Kechiche)
Diana Lodderhose - International Features Editor at Deadline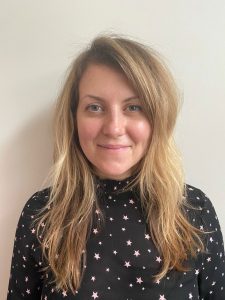 Diana has been working in global film journalism since 2005. She is currently the International Features Editor at Deadline, a role she has been in since 2021. Before that, she was previously International Reporter for the site. Based in London, Diana has frequently covered all major film festivals and markets including Cannes, Berlin, AFM, Toronto and Sundance. Prior to joining Deadline, Diana was the UK correspondent for Variety and also covered film news and box office at Screen International.
PANEL | Streaming Challenges: The Evolving Digital Landscape and What is Next for Streaming
Exploring the new platforms that are making an impact and how the veterans are competing
There is no question that Streaming Platforms have taken over much of the way audiences view content. As the Digital Landscape continues to develop, it is more important than ever to stay on top of who are the big players in the game regionally and internationally, how to remain aware of what viewers are looking for, how to keep them hooked and what are the current monetization trends to counter subscription fatigue. Both creatives and executives will be gathered to discuss also how the veterans in the industry are competing with the accessibility of streaming platforms, and how they are evolving to keep up with the advancements in the Digital world. This panel will dive into all these questions and more!
Giacomo Durzi - Screenwriter & Head of Development at Picomedia - Asacha Media Group (Italy)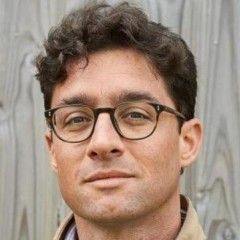 Giacomo Durzi is an experienced Scriptwriter/Head Writer and Creative Producer, a film director skilled in international documentaries, and a consultant with a demonstrated history of working in Scripted originals like films, documentaries and especially TV Series. In the last 7 years, he has been working as Story Editor/Creative Producer for Sky originals. He is currently serving as Head of Development for Picomedia (Asacha group). His most recent works as a director, Ferrante Fever, and as creator/head writer, the Netflix original series Baby, and the Sky original Il Grande Gioco.
Rohit D'Silva - Chief Business Officer at VIU (Middle East and South Africa)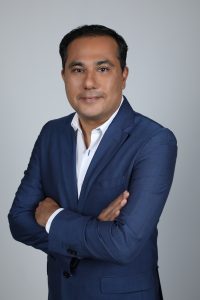 Rohit is currently Chief Business Officer-Middle East and South Africa for the VIU (AVOD+SVOD) streaming platform. He leads teams based out of Dubai, Cairo, and Johannesburg and is responsible for User Acquisition & Retention, Marketing, Content (Originals and Acquisitions), Distribution, Partnerships, Advertising Sales and the P&L.
Rohit is a media, sports, gaming, and e-sports executive with 15+ years in leadership roles across Asia Pacific and Middle East with Fox Networks Group, a division of 21st Century Fox, including as Head of Sports for Asia, Head of Commercial for Asia Pacific & Middle East, Managing Director for South East Asia & Australia, and Managing Director for Middle East and North Africa.
Rohit completed the Advanced Management Program at The Wharton School, has an MBA from S.P. Jain Institute of Management, Mumbai and a Bachelors in Engineering from VJTI, Mumbai.
Natasha Matos-Hemingway - Chief Commercial and Marketing Officer of video on demand (VOD) - Shahid at MBC Group (KSA)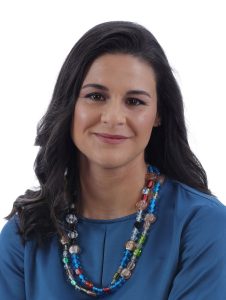 An experienced senior executive, with deep expertise in delivering growth through commercial, marketing, and business-wide strategic activities, Natasha Matos-Hemingway is the Chief Commercial and Marketing Officer (CCMO) of video on demand (VOD) at MBC GROUP's streaming platform division, Shahid. A bold and empathetic leader, Matos-Hemingway has a remarkable ability of building high-performing teams.
Karim Safieddine - Founder & Executive Producer at Cinemoz (Lebanon)
Karim Safieddine is the founder and CEO of Cinemoz.com, the fastest growing Video On Demand service for and from the Arab World. Karim founded Cinemoz following a career in Film & TV production and distribution, mainly spent between Magnolia Pictures (NYC) and The Weinstein Company (NYC), as an international sales agent, negotiating premium content licensing for the EMEA and digital platforms.
He is also the founder of Red Room Productions, a Paris based company dedicated to trans-media content production and distribution of Digital formats developed on web and mobile trends in European markets.
Karim holds a Master's Degree in International Law from the Sorbonne University in Paris, along with a Master's Degree in Film Business and Management from the City University of London, during which he wrote a thesis on digital content and media distribution in MENA territories.
Tim Dams - European Editor of Film Industry Title at Screen International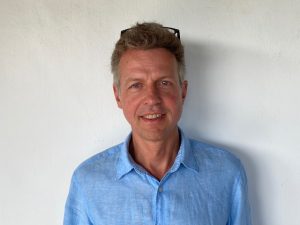 Tim Dams is the European editor of film industry title Screen International. With over 25 years' experience reporting on the film and television industries, he has previously written for titles including Broadcast, Televisual, Variety, Television Business International, Backstage, C21 and Makers.
PANEL | Show Me the Soft Money: Incentives to Explore
There are multiple avenues to subsidize your budget through Funds, Rebates, Development and Support Programs.
Budgets for film production can be overwhelming, especially in the indie market. There are multiple things that you should consider when funding your film that can help! Co-Productions can have a massive impact on Tax Rebates and Support Programs – and this panel will walk you through how to look out for these, who has the best and most worthwhile offers, and what benefits can come from using these systems.
Mohannad Al Bakri - Managing Director at Royal Film Commission (Jordan)

Mohannad previously joined the New York University Abu Dhabi (NYUAD) as Director of External Relations and Partnerships to help bring the communities of NYUAD, Abu Dhabi, and the region together through shared artistic journeys through its newly established Arts Center. Previously, Al Bakri led Luminus Media - Jordan as Regional Managing Director brining to the organization new creative features hosting and supporting regional filmmakers into the SAE's top of the line postproduction facilitates and expertise including Jordanian film director Naji Abu Nowar to work on the postproduction of his first film Theeb (2014), and Najwa Najjar to complete her second feature Eye on a Thief (2014). He also made many partnerships possible; among them a two million euros EU grant "Investing in Culture & Art in the South Mediterranean – ICAM" offering regional filmmakers and artists development grants and creative support.
Abduljalil Alnasser - General Manager of Sector Development & Investment Attraction at Saudi Film Commission (KSA)

Abduljalil Alnasser is a director, writer and producer who has worked with many cultural and creative institutions over the years. Alnasser was appointed General Manager of Sector Development and Investment Attraction at the Saudi Ministry of Culture's film commission. He is currently leading many high profile and strategic projects and initiatives in Saudi Arabia's film industry.
Germain Coly - Head of Cinematography at the Ministry of Culture (Senegal)

Germain Coly entered the public service in 1993 with a Diploma of Higher Studies in Cultural Animation from the National School of Arts in Dakar. He successively held the positions of Director of the Regional Museum of Thies, Director of the Regional Cultural Center of Ziguinchor, Director of the Regional Cultural Center of Kaolack, Deputy Administrator in charge of Administration and Human Resources at the Monument of the African Renaissance, Technical Advisor in charge of International Cooperation at the Ministry of Culture before being promoted to Director of Cinematography in December 2020 Mr. Colly holds a Master 2 in History of Science and History of Technology from the University of Paris 1 Pantheon Sorbonne, a Master 2 in Management and Valorization of Heritage from the University of Evora in Portugal, and a Master 2 in Conservation and Management of Industrial Heritage from the University of Padova in Italy. Mr. Colly has traveled several times in Africa, Europe and the United States for exchanges of experience in the administration of cultural policies.
Hans Fraikin-  Film and Television Commissioner at Abu Dhabi Film Commission (UAE)

Hans Fraikin joined the Abu Dhabi Film Commission in 2020, following a 25-year global career in film distribution, co-production and financing. As Commissioner, Hans is responsible for developing a world-class production center and film friendly community in Abu Dhabi, capable of supporting productions from around the world.
Per Eirik Gilsvik-  Project Manager at Sørfond (Norway)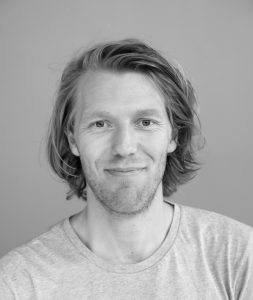 Per Eirik Gilsvik is the project manager of the film fund SØRFOND and the festival director of the Oslo Arab Film Days. He has represented the SØRFOND since 2014, and has been the fund's project manager since 2016. Gilsvik has also worked as a festival programmer for the Films from the South (2013–2019) & Oslo Pix (2017–2022), and was appointed festival director of the Arab Film Days in 2022.
Janice Kovach Commissioner at New Jersey Motion Picture and Television Commission (USA)

Janice Kovach was elected Mayor, November 2011 and re-elected for two more terms. In 2019, Janice was appointed as a member of the New Jersey Motion Picture and Television Commission. Janice assists productions when needed in navigating the world of local New Jersey government.
PANEL | Episodic Content: Changing the Game
Interest in Episodic Content, including scripted and unscripted series, continues to grow – whether viewers are interested in 'binge-watching' their favorite program all at once or waiting patiently weekly, the demand for content is always there. While TV Networks continue to bet on episodic content to increase their market shares, streamers are expanding their repertoire and it is an exciting time to explore how episodic content can evolve and potentially blend using other digital markets where video content is king, but storytelling is queen! Our panelists will also cover tips on how to make sure your content is relevant, IP rights, and how to maintain audience interest through impactful narratives and storytelling that hold the audience's attention over the course of a series of episodes or segments.
Adhrucia Apana - Founder at Curiosity Entertainment (USA)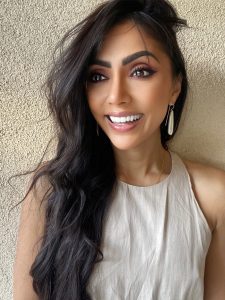 Adhrucia Apana is the Founder of the production company Curiosity Entertainment/GP of Curiosity Media Finance home to the next show from the creator of Ozark and the next film from Oscar Winning writer of Bohemian Rhapsody. This year's projects are with the writers of The Umbrella Academy, Law & Order SVU, Ballers/Entourage, and Fear Of The Walking Dead.
Nadine Kirresh - TV Producer and Current Program Administrator at Red Sea International Film Festival (Palestine / Jordan)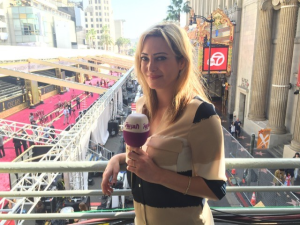 A result-driven Media and Production Specialist with over 20 years of experience in the entertainment and news programming industries possessing advanced skills in media production, communication, design, and development. With a great passion for film and storytelling, Nadine was the executive producer and hostess of Al Shasha Al Kabira (The Big Screen Show), a weekly film review program that ran for 9 seasons on the popular Alarabiya News Cannel and is currently the Program Administrator at the Red Sea International Film Festival.
Lina Matta - Director Shahid AVOD, MBC 2, MBC 4, MBC Max, MBC Variety at MBC Group (KSA)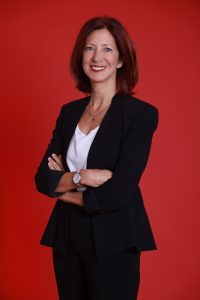 As Channel Director for MBC2, MBC4, MBC Max & MBC Variety & Shahid AVOD, Lina Matta coordinates the programming strategy and vision of the channels. On AVOD she does the balancing act between TV & SVOD while shepherding new initiatives such as launching FAST channels, and aggregating podcasters and YouTubers to enrich the platform's offerings.
Andrea Olcese - Chief Creative Officer at MediaLeisure DMCC (Luxembourg / UAE)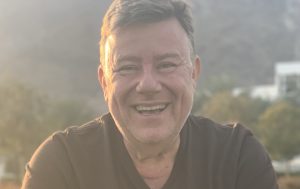 Serial Entrepreneur, experienced Chief Creative Officer, TV and Media Show Runner. From a family of Italian industrial pioneers and a Russian Aristocratic family, Andrea - born in 1963 - started his career as a freelance journalist, then moved into Radio, TV as an author and subsequently as an independent TV producer. 
Davide Paoli - Paoli Legal FZ - LLE, Lawyer (Italy / UAE)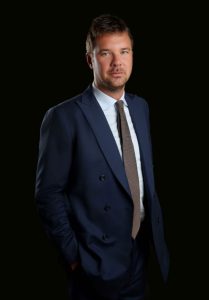 Davide is a criminal corporate lawyer and legal tech expert. 10 years in Dubai and 18 in the Middle East at large. Founder and partner of Paoli Legal, a firm based in Dubai. His client portfolio includes luxury retail brands, fashion, automotive companies along with Media multinationals. An indie movie buff with a passion for Italian Neo-realism, Davide is a writer and explorer when he's not a lawyer.
MASTERCLASS | Writing To The Budget Workshop
Writing To The Budget Workshop will show the writer how to negotiate their creativity with the realities of production and the costs associated with it. By understanding the levers that drive the budget of a script up or down will give the writer true creative control but most importantly– creative freedom.
Christopher Mack - Director, Grow Creative at Netflix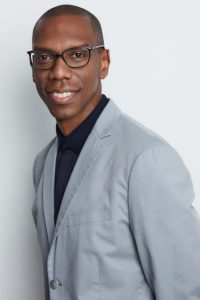 Christopher Mack is Director, Grow Creative for Netflix. He was previously Senior VP of Scripted Content for Stage 13. Before that, Chris headed the Warner Bros. Workshop, the writing and directing program for professionals looking to start and/or further their careers in television. Chris also spent seven years writing on various one-hour dramas including ER, The Practice and The New Twilight Zone. Chris got his start in television at NBC Studios as an associate and he quickly rose to becoming an executive. 
A CONVERSATION | WITH Storytelling in the Metaverse
TRON, the first movie about a Metaverse premiered 40 years ago. A conversation with Maurice "MrMoe" Gallegos (RoyaltyBits), Donald Kushner (Producer of TRON, Cryptosaurs.ai) and Anand "Twobadour" Venkateswaran (Metapurse, owners of the Beeple Collection) will discuss how artist and storytellers are using the Metaverse today to build new creator economies in Web3.
Donald Kushner - President and Founder at Junction Films Inc (USA) & Manager at Gumbotron LLC (USA)

Film and television producer of over 80 films and 1000 hours of TV including Tron, Tron Legacy, Monster (Charlize Theron won the Academy Award), Freeway with Reese Witherspoon and Whole Wide World with Renee Zellweger. He also founded Gumbotron, a new Web 3 Metaverse/NFT project with Animoca as a partner. He owned and operated the Chinese Theatres in Hollywood and the renowned resort Two Bunch Palms. 
Yat Siu- Co-Founder and Executive Chairman at Animoca Brands (Hong Kong)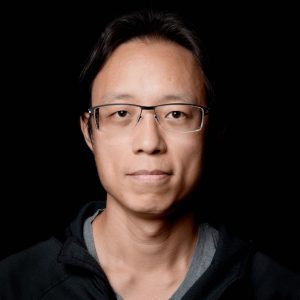 Yat is the veteran technology entrepreneur/investor who leads Animoca Brands, the company advancing digital property rights for gaming and the open metaverse. With decades of experience in setting up successful technology ventures, Yat is one of the most respected voices in the decentralized movement and an advocate for a more equitable capitalism.
Maurice "MrMoe" Gallegos - Founder at RoyaltyBits (USA)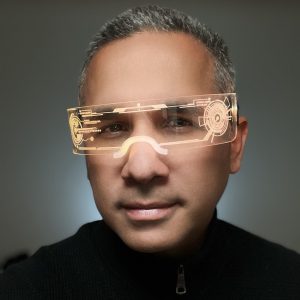 Maurice "MrMoe" Gallegos is an award winning Producer and advisor for Web3, Metaverse and NFT projects with a focus on digital property rights. Current projects include; Cryptosaurs.ai, an innovating story-driven Metaverse experience that uses A.I. with TRON Producer Donald Kushner and in partnership with FORJ, an Animoca Brands subsidiary.