Our international jury ensemble includes eminent experts in the film industry from all over the world, with rich histories and broad artistic careers. Overseeing the various competitions, it pulsates with unique visions and glows with sharp cinematic eyes, aiming to elevate the public taste, while building critical awareness of the areas of beauty and creativity in all the facets of film.
Features Competition Jury (Second Edition)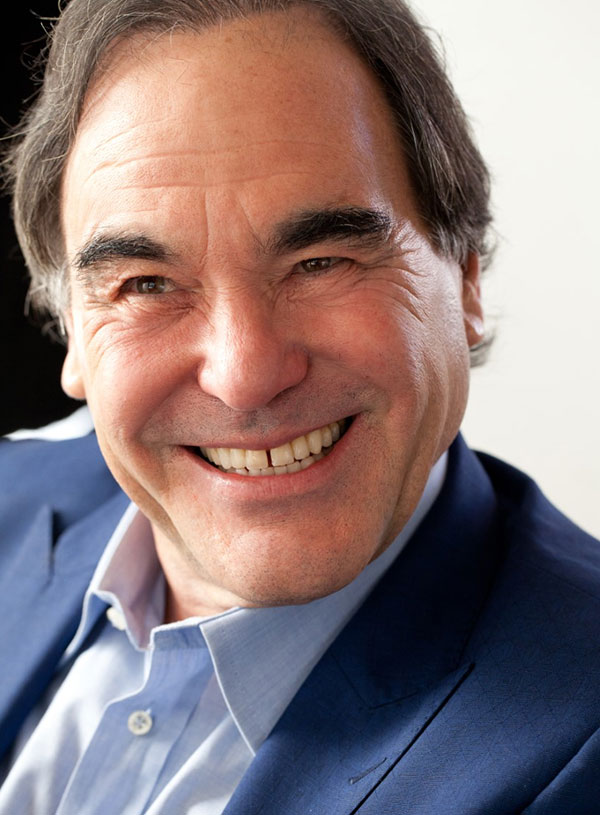 Oliver Stone
Jury President
Legendary director and film documentarian Oliver Stone has been a valuable cinematic industry icon with over 50 years of achievements in the film industry. He won his first Academy Award for Best Adapted Screenplay for "Midnight Express" (1978), then earned Best Director for "Platoon" (1986) and "Born on the Fourth of July" (1989). Other notable works include "Wall Street" (1987), "JFK" (1991), "Nixon" (1995), "W." (2008), "Savages" (2012), "Snowden" (2016), and the iconic screenplay for "Scarface" (1983).
Nelly Karim
A leading actress in the Arab World, started her career off as a Prima Ballerina. She was first introduced to the audiences by the salient and legendary actress, Faten Hamama, in the TV hit Wagh el Qamar in 2000. The dancer-turned-actress rose to fame when she was cast in Youssef Chahine's film Alexandria.. New York in 2004. She then appeared over the following years in a diverse array of film hits, with Renowned directors such as Kamla Abouzekri, Mohamed Diab, Marwan Hamed, and Tamer Mohsen.
Her career spans more than 20 years that are full of critically acclaimed works in both Cinema and TV. The acclaim wasn't just targeted to the works she participated in, Nelly Karim received Best Actress Awards for her performances in TV & Cinema at prestigious events that include Cairo international film festival and Kazan International Muslim Film Festival. She also recently served as a jury member in several regional and international film festivals such as the Abu Dhabi Film Festival and the Venice International Film Festival.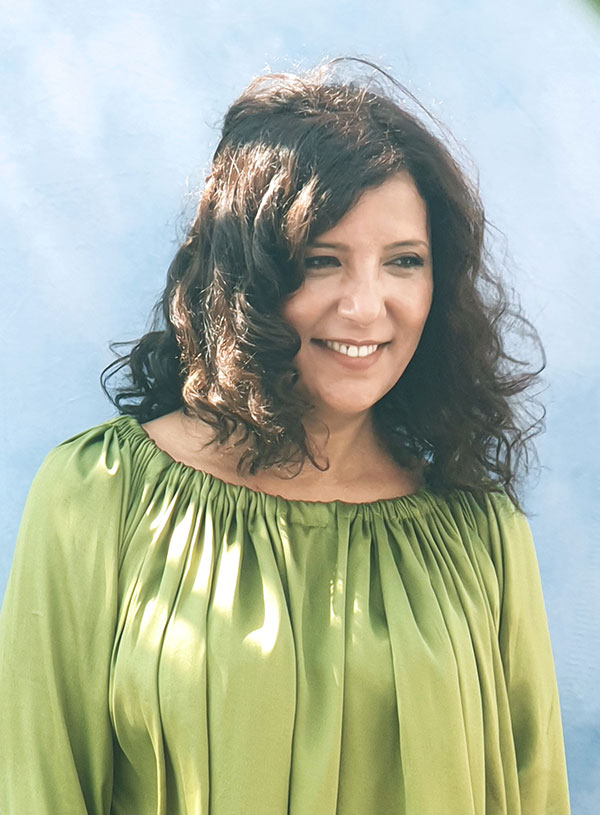 Kaouther Ben Hania
One of the most outstanding directors of her generation in Tunisia and in the Arab world. She has to her credit several documentary films that have toured the world and was selected for numerous prestigious film festivals. 'Challat of Tunis', her first feature film, opened the ACID section of the Festival de Cannes in 2014. 'Zaineb Hates the Snow', shot over 6 years in Canada and Tunisia, premiered in the Official Selection of the Locarno Film Festival in 2016, won a Golden Tanit at the Carthage Film Festival, and was named Best Documentary at Cinémed (Montpellier). Her feature film "Beauty and the Dogs" had an international impact after its participation in the official selection at the Cannes Film Festival (2017), and her latest film "The Man Who Sold His Skin" premiered at the Venice Film Festival 2020, won the award for best actor and was nominated for the Oscar of Best International Feature at the 93rd Academy Awards. Kaouther is working on her new film "Olfa's Daughters'.
Levan Koguashvili
Born in Tbilisi in 1973, Levan Koguashvili studied Film Production at the Georgian State University of Theatre and Cinema in Tbilisi, but one year after he began his studies a war broke out in Georgia and he started to work as a journalist for the first independent Georgian TV station "Ibervisia". Between 1995 and 1999, Levan studied Film Directing at the (VGIK) in Moscow, where his mentor was the classic of the Soviet cinema Marlen Khutsiev. In 2007, Levan graduated from the Tisch School of the Art's Graduate Film Program (New York University). Levan's short film "The Debt" (2005) won a number of awards at international film festivals and was in the official selection of the 2006 Sundance film festival.
His first feature film "Street Days" was an international success. The film premiered in the Tiger Award Competition of the Rotterdam Film Festival in 2010 and by many critics was regarded as the beginning of a new wave of modern Georgian cinema. According to Jay Weissberg of Variety, "Georgian cinema has a new star in director Levan Koguashvili, whose superb neorealist drama, 'Street Days,' is just the calling card the beleaguered country needs. Lensed with impressive assurance and boasting powerful perfs from a combo of established pros and non-pros, 'Street Days' looks poised to lead a Georgian renaissance spearheaded by fests and advancing into the arthouse circuit."
In 2013, Levan made his second narrative feature, Blind Dates, which world premiered at the Berlin International Film Festival and received multiple festival awards. In 2016, he directed the documentary Gogita's New Life. The film received an IDFA nomination for the best feature-length documentary and was screened at festivals around the world. In 2021 Levan directed his 3rd feature film film "Brighton 4th". Lensed by Oscar®-nominated cinematographer Phedon Papamichael (The Trial of the Chicago 7, Nebraska), Levan Koguashvili's Brighton 4th won three major awards at the Tribeca Film Festival – Best International Film, Best Actor, and Best Screenplay – and was Georgia's official submission to the 94th Academy Awards®.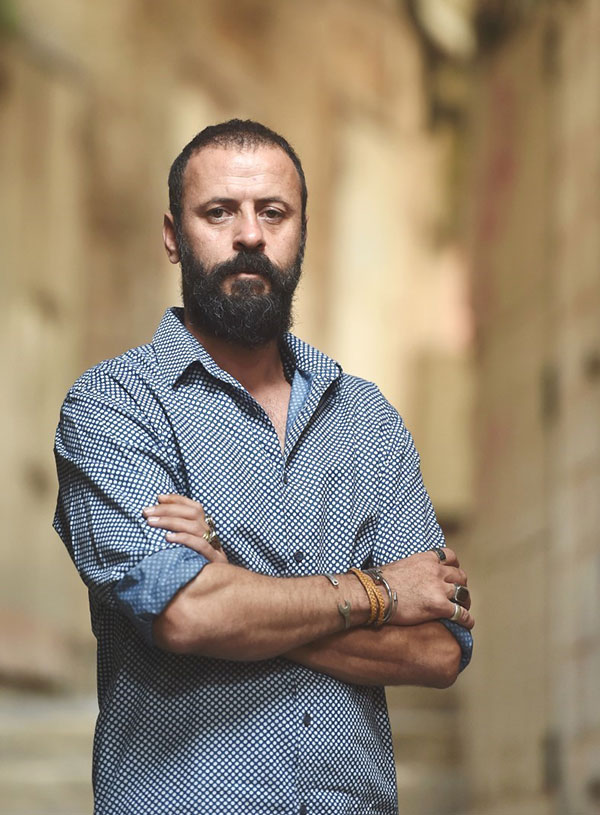 Ali Suleiman
Palestinian star Ali Suliman is a son of a family who was exiled from their village of Safouryia in the galilee during the Nakba 1948 Ali was Born in Nazareth in 1977. Graduated from Levinishtain Acting School in 2000. He started his career in theatre, where he played a different and complex role including classical dramatic and comedy at the year of 2004 there was a qualitative shift in his career when he got the main role in the Palestinian film Paradise Now directed by Hanny Abu Assam which was nominated for the academy award and golden globe winner 2005, then he began his international career, where he participated in many big productions in Hollywood studios, Europe and the Arab world.
Shorts Competition Jury (Second Edition)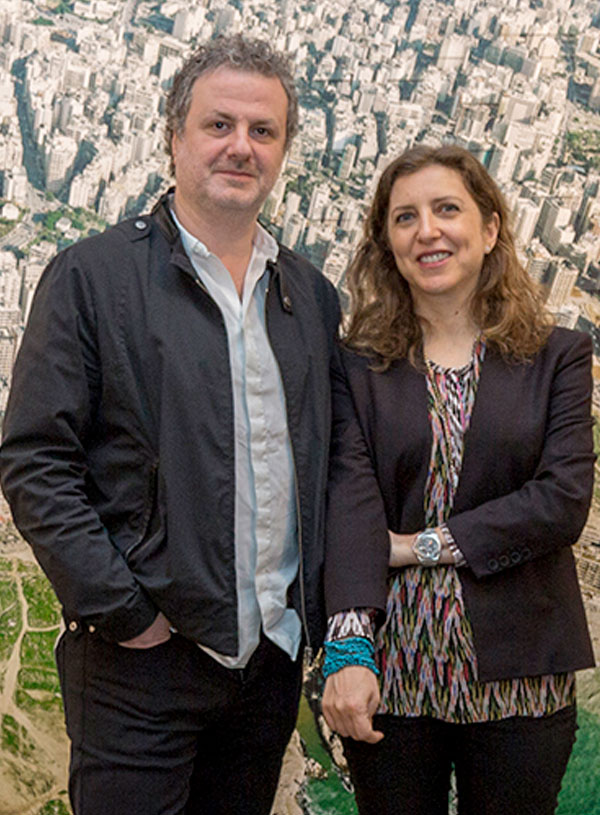 Joana Hadji Thomas & Khalil Joreige
The duo of filmmakers Joana Hadjithomas & Khalil Joreige create thematic and formal links between photography, video, and cinema, whether documentary or fiction films. Their latest film, Memory Box (2021), started its journey at the Berlinale's competition, still tours in the most important international festivals, and has been already released in more than 40 countries. Their multi-awarded films also include Ismyrna (2016), The Lebanese Rocket Society (2012), Je Veux Voir (2008), A Perfect Day (2005). Several retrospectives of their films have been presented in renowned institutions such as the MoMA (New York), Flaherty Seminar (New York), Torino Film Festival, International Film, Harvard Film Archive (Cambridge), Lincoln Center (New York), Locarno International Film Festival (Switzerland), Paris Cinema, Tate Modern (London), Visions du réel (Nyon), la Rochelle (France) and many more…
As well as filmmakers, Joana & Khalil are artists who question the fabrication of images and representations, the construction of imaginaries, and the writing of history. Their artworks are part of the most important exhibitions and public and private collections. They have been awarded the prestigious Marcel Duchamp Prize in 2017 for their art project Unconformities. Joana & Khalil were both born in Beirut, Lebanon, and currently live and work between Beirut and Paris.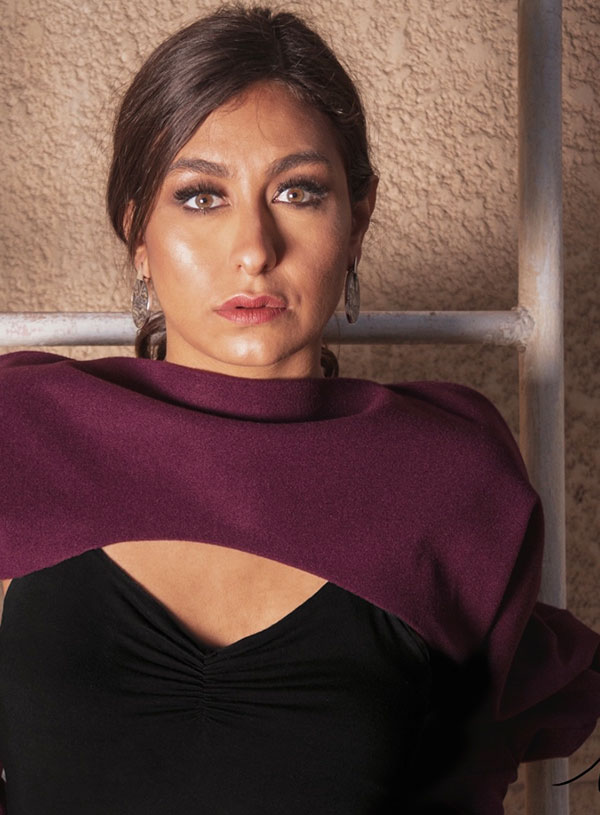 Shahad Ameen
Writer-director Shahad Ameen was born and raised in Jeddah, Saudi Arabia She obtained a Bachelor's degree in Video Production and Film Studies from the University of West London, and also holds a degree in Screenwriting. Her short films include Our Own Musical and Leila's Window (2011), which showed at the Gulf Film Festival and was named Best Film at the Saudi Film Festival. Her short film Eye & Mermaid (2013) premiered at Dubai International Film Festival 2013 and was selected for competition at Toronto International Film Festival 2014, Stockholm Film Festival 2014 and Kortfilmfestivalen 2014 in Norway.
Eye & Mermaid was awarded First Prize in the Emirates Film Competition and Best Cinematography at the Abu Dhabi International Film Festival 2014 and was the winner of the Best Fiction, International Competition at the NDU International Film Festival 2014. Scales was picked as a finalist for the prestigious IWC award at the Dubai International Film Festival 2015. Scales is Shahad's debut feature film, it premiered at the Venice international film festival and won the Verona film award in the critics' week section. It screened around the world collecting awards from festivals, such as the Best Narrative award at Singapore International Film Festival, third prize at Carthage Film Festival, and three awards at Rabat International Film Festival for auteurs.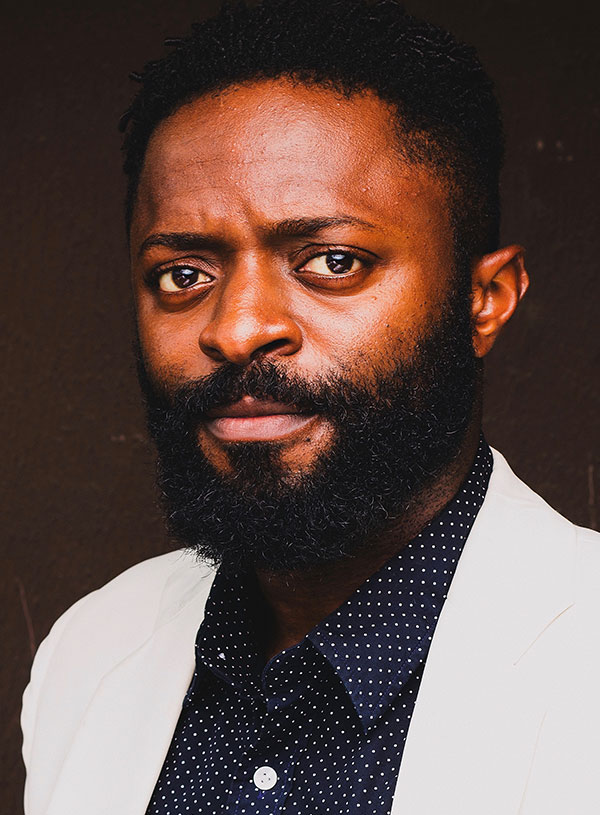 Ozzy Agu
A popular Nigerian Nollywood actor, red-carpet host, MC, and TV presenter. Cinematically speaking, he is known for "The Lost Okoroshi" (2019), "Walking with Shadows" (2019), and "Castle & Castle" (2018).
VR Competition Jury (Second Edition)
May Abdalla
A multi-awarded British/ Egyptian immersive story director and winner of the 2021 Grand jury Prize at the Venice International Film Festival for Goliath: Playing With Reality. Her work brings poetic insight and meaningful interactivity to important contemporary issues with the aim of deepening our understanding of ourselves and the world around us. With a background in documentary film, animation, and interactive game design. May Abdalla specializes in exploring the most recent advances in immersive technologies – including VR, AR, and other XR tools. She co-founded Anagram, a multi-award-winning studio to explore the use of immersive technology in non-fiction storytelling.
Their work spans many forms ranging from a blindfolded experience about being lost that took place in a 6000 sq ft sensory set (Door Into The Dark, Winner of Tribeca Film Festival Storyscapes Award 2015) to an augmented reality journey through a park leading you to uncover the intelligence of plants and the limitations of humans (Messages to A Post Human Earth, International Documentary Festival of Amsterdam, Immersive Non-Fiction, 2021).
Her work has been presented at the Monstra Internazionale d'Arte Cinematografica di Venezia on three occasions (Nominated for Best Interactive 2021 and 2018 and Best of VR 2019). Door Into The Dark (2015) debuted in the immersive arena. Her more recent works include Messages to a Post Human Earth (2021), A Face to Open Doors (2020), and The Collider (2019).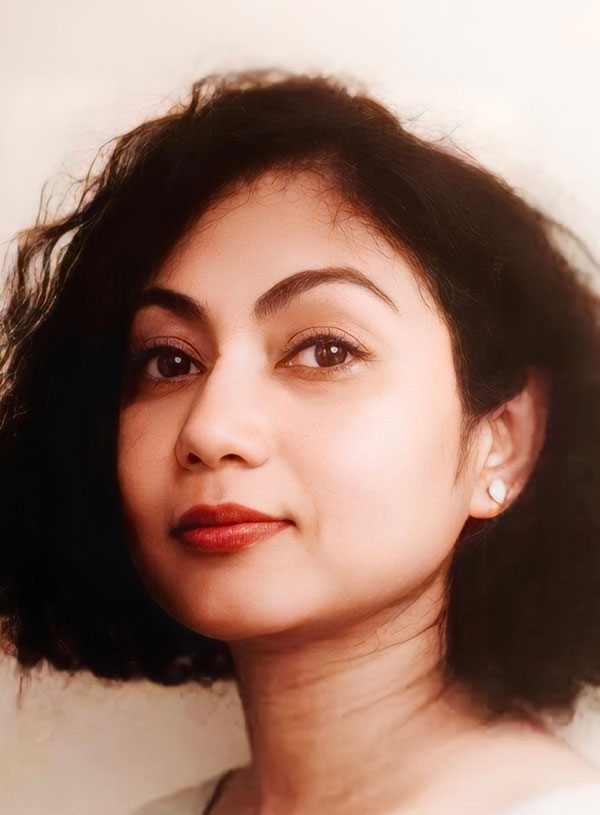 Naima Karim
A Bangladeshi Dutch artist based in Saudi Arabia. She has participated in many exhibitions as a painter of the sky. For example, Asian Art Biennial 2022, the 1st and 2nd Dafen International Oil Painting Biennale, Shenzhen, and the 8th Beijing Biennale, China. Her first attempt in virtual reality production and 3D art is The Anticipation of Rain. She used the VR tool Open Brush and created the 3D environment with her artistic style for the experience.
The Anticipation of Rain was recently exhibited at The International Documentary Film festival Amsterdam (IDFA) as part of the IDFA Doclab immersive non-fiction competition, 2022. It also received two more award nominations, the Crystal Owl Award by Steriopsia Europe, 2022, and the Social Impact VR award by AIXR, UK, 2022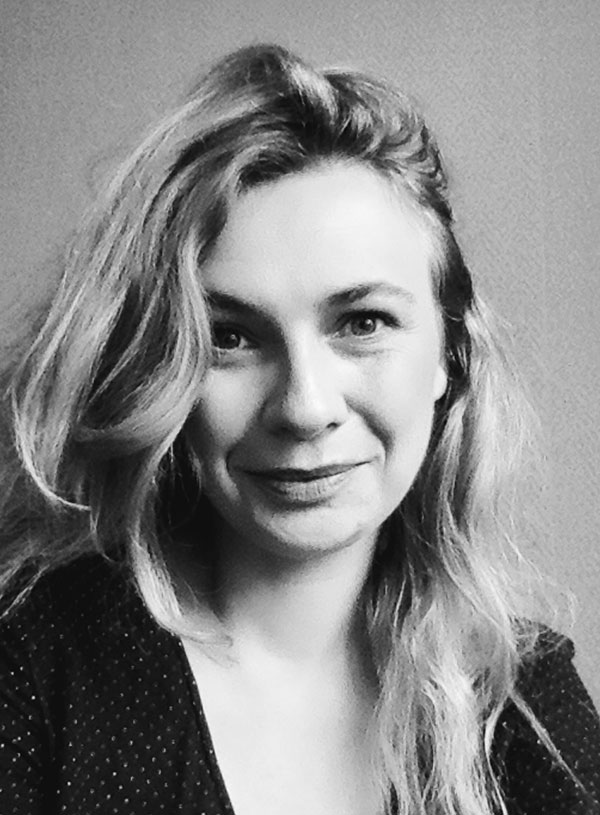 Ana Brzezińska
An XR Curator and Creative Producer currently responsible for Immersive programming at Tribeca Festival in New York City. Founded in 2001 by Robert de Niro and Jane Rosenthal, Tribeca Festival has worked for over 20 years to bring the community together through innovative storytelling across film, TV, immersive, games, talks, audio storytelling, and more. Tribeca Immersive, the in-competition section for new media storytelling, is considered one of the most prestigious selections in the world.
Ana serves as an expert in the Creative Europe (the European Commission framework program for support to the culture and audiovisual sectors) and works as a mentor and advisor with a number of organizations, universities, and businesses. In 2020-22 Ana was Head of Studio at Kaleidoscope, an American-French immersive production company specializing in virtual and hybrid event production, and fostering up-and-coming projects and talent. Partnering with the Museum of Other Realities, Kaleidoscope has been on the bleeding edge of virtual event production, co-creating a number of immersive gatherings including the biggest VR exhibition in virtual reality at Cannes XR/Marché du Film, a first virtual fashion show with RYOT/Verizon Media, and a first national collection of immersive art with Digital Catapult/UKRI.
Kaleidoscope co-produced a number of acclaimed VR experiences, including 'Spheres', starring Jessica Chastain and Patti Smith and executive produced by Darren Aronofsky, 'Battlescar', starring Rosario Dawson, and 'Evolver' executive produced by Terrence Malick and Edward Pressman. Former Discovery Group Producer and Director, and Multimedia Lead at the Grand Theatre–National Opera in Warsaw, she has over 15 years of experience in audiovisual content and event production working across TV, film, digital media, and theatre. She is also the author of awarded documentary and virtual reality projects.