Giona A. Nazzaro (Zurich, 1965). Artistic Director of Locarno Film Festival. Former General Delegate of Venice International Film Critic's Week (2016-2020). Member of the Artistic Team of IFFR – International Film Festival Rotterdam (2019-2020). Programmer and curator for Visions du Réel, Nyon, Switzerland (2010-2019). Former member of the selection team of the Festa del cinema di Roma–Rome International Film Festival (2012-2015), Med Film Festival (2013-2019), Festival dei Popoli (2008-2011), Torino Film Festival (2003-2006).
Professor of Media Design and Multimedia Arts at NABA – Nuova Accademia di Belle Arti (2018-2020).
Member of the SNCCI (Union of Italian film critics), journalist and writer. Author of many books and essays on Hong Kong Cinema, postmodern action films and contemporary documentary, contributes regularly for the newspaper il manifesto and weekly Film Tv. Critic in chief for monthly music magazine Rumore.
Curated the art exhibition Il di/segno del cinema – The De/Sign of Cinema (Cagliari, Italy) (2015). Author, his first collection of fiction short stories has been published in 2010.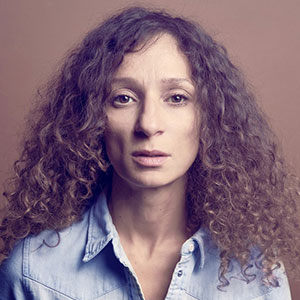 With Divines, her first feature film, Houda Benyamina won the Caméra d'or at the Cannes Film Festival in 2016. The film was nominated for Best Foreign Language Film at the Golden Globes and won three César awards, including Best First Film in 2017.
After spending some time in the United States where she directed a pilot for a series, she joined forces with Damien Chazelle and directed two episodes of the series The Eddy (Netflix).
In 2022, Houda Benyamina presented Salam, which she co-directed with Diam's and Anne Cissé, at the Cannes Film Festival as part of the Official Selection. She is currently in the midst of preparing the shoot for her second feature film.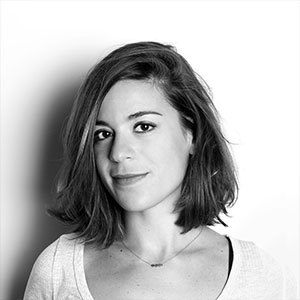 Yasmine Benkiran is a film director and a screenwriter who grew up on the Moroccan Atlantic coast. She studied philosophy and communication sciences in Paris and made her first experiences in Buenos Aires, San Francisco and London before entering French national film school La Femis in the screenwriting workshop (l'atelier scenario).
As a screenwriter, Yasmine writes for both television and cinema. She also wrote two books about Morocco and a historical series of podcasts about Alice Guy, the world's first female director.
In 2018, Yasmine directed the short film, WINTER TIME (Tangier IFF, Off-courts Trouville). QUEENS, her debut feature film premiered at Venice Film Festival 2022 (International Film Critics' Week).