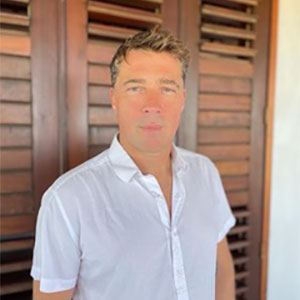 Aurélien was born and raised in Belgium.
After graduating from the Superior National Institute of Performing Arts (INSAS) he obtains a Master in Fine Arts in Films at the University of New Orleans USA.
He teaches film for over two years in the same university.
Aurélien then worked as an entertainment financial consultant for Arthur Andersen in California.
In 2002, he created an independent production company: Neon Rouge Production.
Aurélien Bodinaux develops, produces and directs documentaries, fiction films. He focuses on world cinema. His films have been shown and won awards all over the world in festivals such as Locarno, FESPACO, Berlin, Fipa, Amiens, Kiev, IDFA Marrakesh, etc.
He is an EAVE, EURODOC, Ties That Bind and AFRICADOC member. He has also been on the board of the Selection Committee for the Belgian Film Commission, the OIF Film Funds as well as the Fonds pour la Jeune Création Francophone Film Funds, and he is part of the Belgian feature film producer association (UPFF).
Aurélien also frequently works as an expert and tutor for different international training programs such as APEFE, CIRTEF, Africalia, the FIFF, ZIFF, Africadoc, INSAS, ISIS, OuagaFilmLab, Brussels University, etc.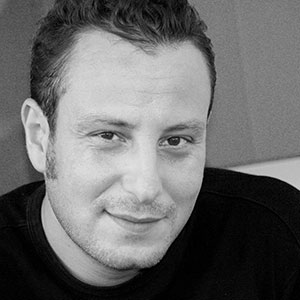 Tunis born, Cinema and TV producer, Habib ATTIA, is since 2007 managing director of CINETELEFILMS, one of the leading production companies in Tunisia and the region. CINETELEFlLMS was founded in 1983 and has produced some of the biggest blockbusters in Tunisian and Arab cinema such as MAN OF ASHES, SILENCE OF THE PALACE, HALFAOUINE.
True to his editorial line and philosophy, Habib focuses on fiction and documentary projects dealing mainly with contemporary sociocultural issues.
His ventures as main producer are worldwide distributed, acclaimed and awarded in the most prestigious festivals like Cannes (in 2022, 2017, 2014 and 2011), Venice (in 2020, 2019 & 2012), San Sebastian, Toronto…Two times Oscars nominee with THE MAN WHO SOLD HIS SKIN in 2021 and BROTHERHOOD in 2020, Habib ATTIA received in 2021, as a recognition to his carrer, the prestigious rank of Chevalier of the Order of Arts and Letters of the French Republic.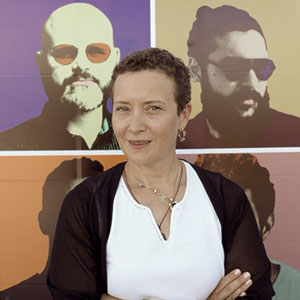 An Independent Jordanian producer with an accumulated experience in different aspects of production.
Started with the BBC and Discovery Channel projects in the Middle East, a journey that contained self-exploration of local stories and talents across Jordan, she joined Royal Film Commission in 2005 for developing the Filmmaker's Support Program.
Her first Jordanian film "TRANSIT CITIES "By Mo Hushki, was the start of a new independent cinema wave in Jordan and the region, In 2011, she established "THE IMAGINARIUM FILMS" focuses on discovering talents and with an aim to creating original audio-visual content that is captivating to audiences regionally and internationally.
Over the years, THE Imaginarium films developed, produced & line produced many award winning independent genuine films locally and internationally & teamed up with many European and regional producers around the world. Her latest Films were "The Alleys" by Bassel Ghandour from Jordan that premiered at Locarco film festival 2021, " The Holly spider " By Ali Abbasi that was nominated for
Palme d'Or 2021 and won the best actress, and Rebel by Adil El Arabi and Bilal Fallah premiered in the midnight section at Cannes 2022.