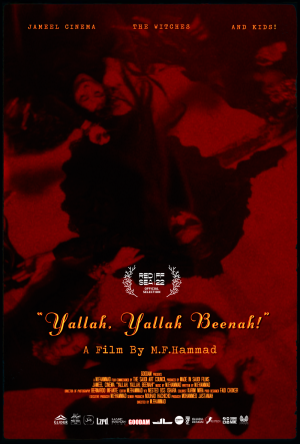 YALLAH, YALLAH, BEENAH!
Experimental | Running Time: 19 minutes
2022 / Arabic dialogue
Country: Saudi Arabia
Directed by: Mohammed Hammad
World Premiere
ProducerNouhad Hachicho, Mohammed Hammad, Mohammed Jastaniah
CastJameel Ayyach, Elias Sultan
ScriptwriterMohammed Hammad
Away we go down the rabbit hole into a fun fantasy. A film junkie, whose house is a shrine to cinema, revels in describing his wares to a documentary film crew when presto, we find ourselves slipping through a wormhole. In a parallel universe, a gang of pre-teen kids are sent on a psychedelic mission to save humanity and escape the spell laid on them by a coven of witches. This film is supported by the Red Sea Fund.