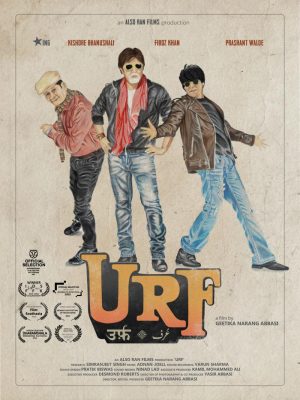 (URF)
A.K.A.
Documentary | Running Time: 94 minutes
2022 / Hindi dialogue
Country: India
Directed by: Geetika Narang Abbasi
MENA Premiere
ProducerGeetika Narang Abbasi
CastKishore Bhanushali, Firoz Khan, Prashant Walde
ScriptwriterGeetika Narang Abbasi
Film star lookalikes are as much part of Indian popular culture as the revered actors who front the movie industry, even starring as so-called "duplicates" in broadly comedic versions of original films by the megastars they resemble. Documentary director and producer Geetika Narang Abbasi profiles three career duplicates - Kishore Bhanushali, who doubles as Dev Anand; Firoz Khan the Amitabh Bachchan lookalike and Prashant Walde, who makes a living mimicking Shah Rukh Khan. The documentary teases out their feelings about living their lives as mirror images of the famous with respect and sensitivity. All three are huge fans of the men they imitate and grateful for the opportunities they have provided, but they also find their work frustrating. "No matter how good you are, or how natural your depiction is, a mimic will always remain a mimic," says Khan. Meanwhile, Walde is determined that his son will not become a duplicate.