The Red Sea Souk is thrilled to announce the launch of The Call for "Project Market" and "Work-In-Progress Showcase" for its 2023 edition taking place at the Ritz-Carlton in Jeddah Dec 2-5 alongside the RedSeaIFF.
The Call is reserved solely for projects and films by directors of Arab or African nationality/origins. 
The Project Market will present a selection of ten to twelve projects in development or in production. 
The WIP Showcase will present a selection of five to six films in post-production.
The Red Sea Souk aims to support the coproduction and distribution of films and the discovery of new talents.
Call closes August 18, 2023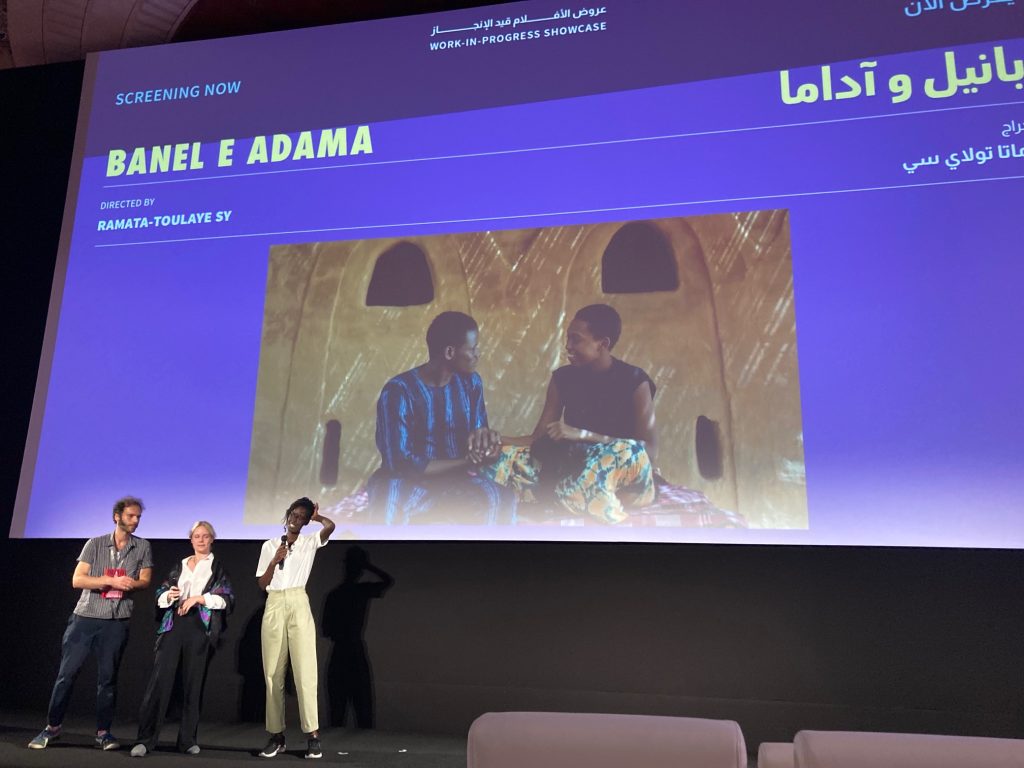 The Promise of the Saudi Film Market
The Red Sea Souk is the film market running alongside the public Festival.
It offers comprehensive industry programs, including a Project Market and a Work-In-Progress Showcase, and brings the opportunity to connect with the African and Arab film scene. Taking place in Jeddah on December 2-5, 2023, as part of the Kingdom's third edition of the Red Sea International Film Festival, November 30 – December 9, the Red Sea Souk provides unbeatable access to the vibrant new Saudi scene, as well as the best of African and Arab market through the presentation of a selection of projects and rough cut from African and Arab directors as well as networking sessions specially designed to encourage new talents, nurture aspiring filmmakers, support African and Arab films coproduction and distribution worldwide.
Discover the people, projects, and ideas defining the Saudi and Arab markets. Make connections across the world. Running annually alongside the Festival, the Red Sea Souk is for distributors, sales agents, and producers developing networks across the region. See the next blockbuster projects and films-in-progress. Enjoy pitching sessions, one-on-one meetings, screenings, industry talks, and networking events.
The world-class Exhibitor Area is the place to promote films, host meetings, and encounter new collaborators for film-related projects.
Get the low-down on the Saudi and Arab markets with Industry Talks where thought-leaders provide insights on global trends via panels and workshops.
Scope the next blockbuster at the Project Market – 20 forthcoming titles from the Arab region's most exciting filmmakers.